In 2008 alone, we moved over 2000 RV's.
We specialize in moving all types of RVs. Below is an example of some types of RVs we move.
RV 5th wheel delivery
RV Motorhome delivery-IF SHIPPING A MOTORHOME, WE LOAD THEM ON TO A LOWBOY TRAILER. ALL WHEELS WILL BE ON THE TRAILER. THE MOTORHOME CAN NOT BE OVER 12 FEET TALL.
RV Delivery , Travel Trailer
RV Camper Trailer Moving
If you do not see the quote form just below, click here to get quote<

For a faster quote you may call us now at 800-462-0038 or we can call you if you click the Ringme button:
We specialize in the delivery of a RV from campground to campground, dealer to campground, and lot to lot. Basically we can move a RV door to door anywhere in the USA.
If you are searching for an experienced RV delivery service, you are at the right place. We have been delivering RV's for many years. Our goal is to make every single customer completely satisfied with their RV delivery.
Please call us now at 800-462-0038 for a free rv transport shipping quote.
If you have an RV Motorhome for us to ship: This is how we do it: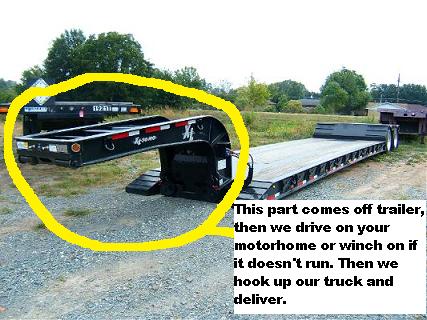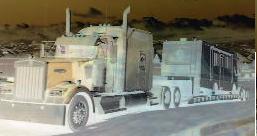 Due to the fact that we will be using a rgn trailer to haul your motorhome, (which is only set up for certain size motorhomes) certain specification restrictions apply for us to move your motorhome. Your motorhome will not be towed by our company. Your motorhome will be placed on top of our trailer.
Showroom Transport is licensed with the Federal Government, Insured and Bonded.

We invite you to talk to a sales representative, available 24 hours a day.
Are you in a rush for a quote? We can call you NOW to give you a FREE quote!
Just PUSH the Ring Me Button Below and you will receive a call from us.
Just pick up your phone when it rings and wait until a representative answers the phone.
Copyright © 1994- Showroom Transport All Rights Reserved